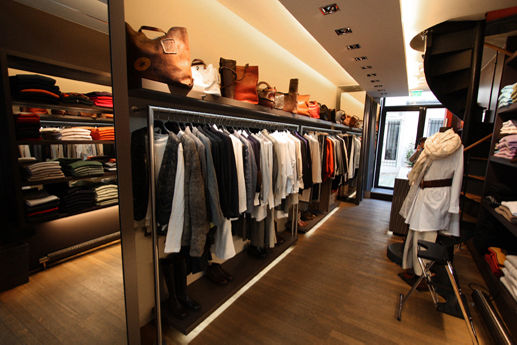 At 11 rue Jacob the interior designer Julio Bernadou conceived the space as a treasure chest: a place where beautifully made cashmere and other exquisite materials are displayed with elegance and refinement.
Out of sight, the Freego sisters' atelier is hidden in the courtyard of 11 rue Jacob. A creative space where they design their clothes and choose the fabrics: a work they pursue attentively with humor and grace.
It is also here that they weave personal ties with faithful clients who have become friends. A long collaboration with the whimsy if life, always colored with joy.
Habitués stop by for a coffee, a story, or to get an early look at the new creations. They discuss, trade and share ideas; they patiently reconstruct the world… A sense of being far from reality… A lifestyle.